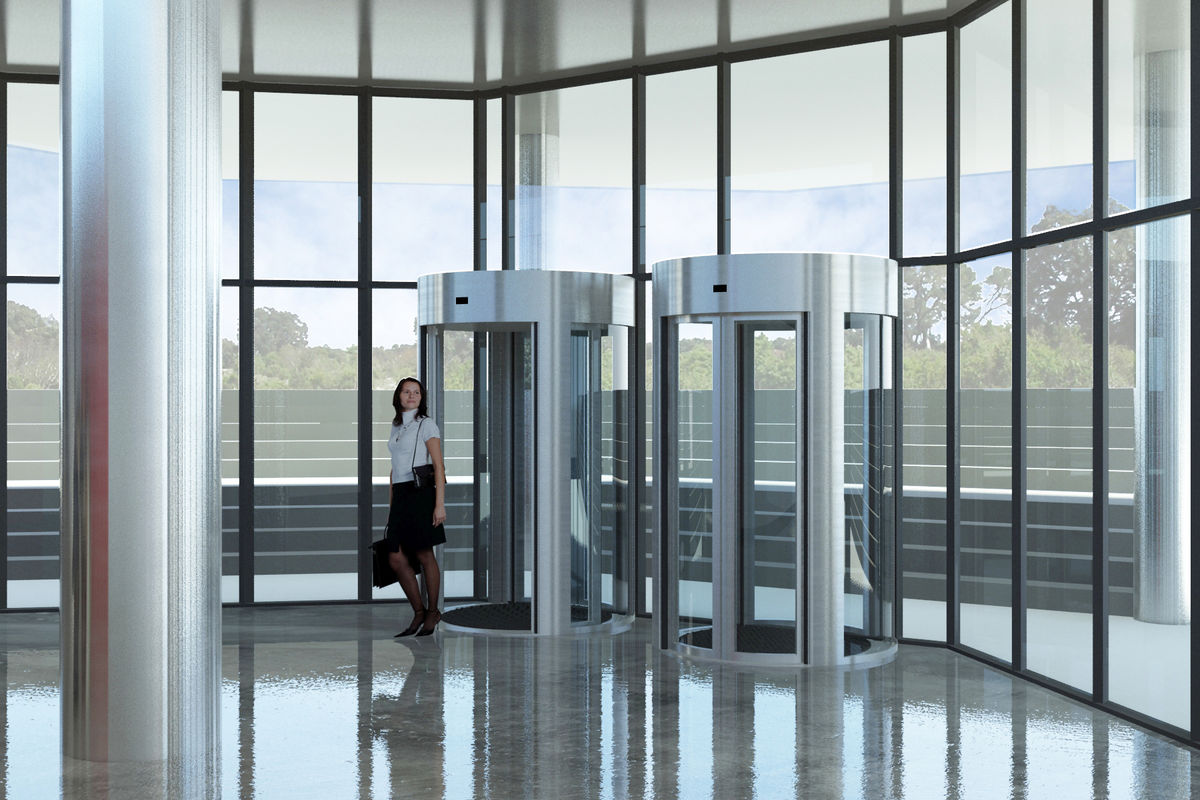 Revolving Doors
Full-height revolving doors are designed to combine maximum flow with optimum security.

High-performance filtering and genuine ease-of-use
Fichet's full-height revolving door solution CompacSas RV combines several types of certified resistance. Its elegant frames and extensive glass surfaces blend in with the existing architecture of head office buildings or hotels for which design and finish are priorities. It also delivers highly effective thermal insulation and its transparent side panels allow for convenient visual supervision.